What Customers say about Total Body Care.
All reviews are verified and linked to confirmed treatments or product purchases.
---
Overall Rating
4.9 / 5

INCLUDES REVIEWS VERIFIED ON:

---
I found the clinic setting very clean and professional and the staff put me at my ease straight away . Everything was explained to me about my procedure and dr hasham was very open to any questions and queries . The procedure itself was done in an efficient and professional manner with fantastic results . I would whole heartedly recommend total body care for their personable approach and high standard of care . I'll be back !
Laura | 5 Stars

Had lip filler and P-R-P done here by Dr Fayaz. He was very professional. I absolutely love the final results of both my Lips and P-R-P treatment. I will definitely be back and have been telling my friends and family about this little hidden gem in Clapham..
Rebecca| 5 Stars

Dr Hasham is a fanatstic cosmetic doctor! The procedure was quick and he spent a good amount of time advising me about my options and what to do after the treatment. I would highly recommend him!
Roberto | 5 Stars

Had an amazing treament wiht the Doctor and so happy with the outcome. I recommend anyone to go here! Thank you
Marina | 5 Stars

I felt very relaxed throughout. I had dermal fillers followed by P-R-P treatment and laser treatment on my cheeks, lips and smile lines. The results are incredible, the only downside is I probably need a top up in year's time. Well worth it and the team are really professional
Mira| 5 Stars

The staff is really friendly and the service is really good. I recommend Total Body Care to everyone.
Laura | Visited Mar 2018 : Laser hair removal

A really brilliant and relaxing facial. Always happy with my appointments here. Skin is looking amazing
Anonymous | Visited Mar 2018 : Luxury Facial Peel

Super fast delivery and lovely packaging! Happy to order again
Paul Orsini | Purchased: Avene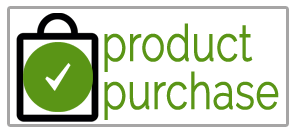 VERIFIED REVIEW

I received my order today, thank you. Loved the free samples enclosed! Great customer experience.
Charlotte Hillier | Purchased: Verset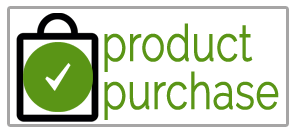 VERIFIED REVIEW

Isabel took me carefully through each step of the facial peel, before and during the treatment, my skin is already looking much better! Will be back in a month!
Orlanne | Visited Dec 2017 : Luxury Facial Peel

Good buyer, prompt payment, highly recommended. Thanks
FJ | Purchased Dec 2017 : Multiple products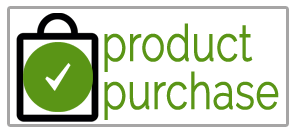 VERIFIED REVIEW

Best eyelash extensions in London imo after many failed attempts ! Great value too ! Thank you Isabel x
Harriet | Visited Dec 2017 : Eye Lash extensions

First time doing a laser procedure, I was scared, but Emma made me comfortable and did a great job.
Ro | Visited Nov 2017 : Laser Hair Removal

Speedy delivery - very happy with my purchase. Thanks for the promo gift!
Gabriella Thoma | Purchased October 2017 : Avene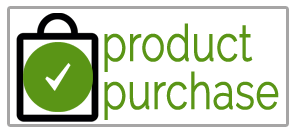 VERIFIED REVIEW

Fantastic service as usual. Products delivered on time.
Olivia Dansk | Purchased September 2017 : Royal Green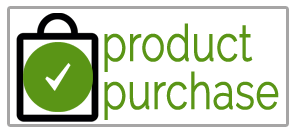 VERIFIED REVIEW

Just finished my 4th laser treatment for Hollywood area this weekend and I'm really happy with the results! After the third treatment there was minimal hair and the 4th session was a mini touch up. (I am south East Asian with tanned skin)
I was treated by Sarah and the Doctor who made me feel really comfortable. The quality of service and care here is outstanding and I highly recommend the laser to anyone thinking about it! The doctor on hand is a great addition
Julia Lim | Visited Feb 2017 : Laser Hair Removal

I was lucky enough to be drawn as the Facebook winner of a SkinCeuticals Facial Peel. Excited as I was to win, I was very nervous as never had a peel before. Emma as always very reassuring over the phone & email, answering any questions I had. On the day of the Peel I was made to feel very at ease, Emma & the Doctor present were so lovely! I could not recommend enough & would love to go back for another one soon. I wouldn't go anywhere else as this was a very professional set up. Thank you Total Body Care UK again xx
Claire Taylor | Visited September 2016 : SkinCeuticals Facial Peel

The packaging is very good. No damage to any of my products even though was shipped overseas. Thank you!!
Michelle Hau | Purchased November 2016 : Multiple items ordered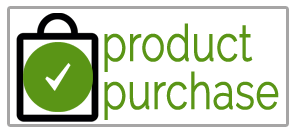 VERIFIED REVIEW

The Laser hair removal results are fantastic, I am very pleased and booked a long course of treatments. Skin rejuvenation worked very well for me too. The Doctor and team are all very welcoming and friendly and I will definitely be recommending Total Body Care to all my friends and family.
Shilpa D | Visited October 2016 : Laser Skin Rejuvenation and Laser Hair Removal

Always lovely visiting Sarah for my monthly laser treatments, Sarah's always so friendly and makes me feel comfortable and relaxed during the laser treatments.
Seeing such great results!!
Caitlin M | Visited October 2016 : Laser treatments


I had a full set of lashes and if I could give six stars I would! Emma is amazing. I have been getting lashes done for two years and she is the best out of everyone I've been to. She gave me the exact shape and volume that I wanted and my lashes look perfect and very natural. The salon is spotlessly clean and has a very relaxing atmosphere. Thank Emma!


Sarah Gray | Visited August 2016 : Eyelashes

Had HD brows and eyelash tint by Sara. Very pleased with the result discussed further visits with this clinic for other services. Got a good impression of their skills and professionalism. Highly recommended. Good value , good service, good result
Anonymous | Visited October 2016 : HD Brows and Eyelash Tint

I was weighing up whether to go for Skinade (or another Collagen product) and needed some advice, particularly as I have some allergies. I sent an email, and was really happy with the advice I was given – I think they have a pharmacy on site, which is great if you need advice. Still early days, but I can see some improvement in my skin. Thanks – will definately reorder!


Emilia Hutton | Purchased September 2016 : Skinade (30 day) ordered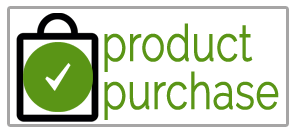 VERIFIED REVIEW

Always a great service by Emma! She is really friendly and lovely to talk to. Always a calming atmosphere too. Highly recommend!


Rachel L | Visited August 2016 : Luxury Facial & Skin Rejuvenation

A really good company.
Great service from ordering online, I will definitely order again.
Tim Nye | Purchased September 2016 : Caudalie, Skinceuticals items ordered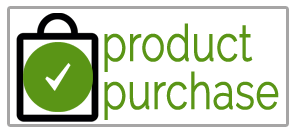 VERIFIED REVIEW

Doctor knew exactly what he was doing. Great results. Good price. They squeezed me in from a 6pm to a 2pm appointment following a cancellation.
Natasha M | Visited September 2016 : Dermal Fillers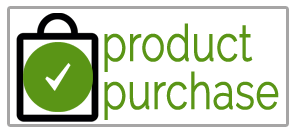 VERIFIED REVIEW

I had a microcurrent facial with Sarah and she was fantastic. She's really knowledgeable, puts you at ease and is an excellent beautician. I'm going to book in a lot more treatments here going forward.
Jessica | Visited August 2016 : Microcurrent and Deluxe Facial

My 2nd purchase now for Mustela and Ren, beautifuly packaged and with a discount :) Happy to continue shopping here. Thanks
F Alviri | Purchased Aug 2016 : Mustela, REN items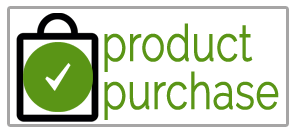 VERIFIED REVIEW

I had my first treatment on Saturday with Dr Fayaz and I'm overjoyed with the results – even better than I had expected. His caring and professional manner immediately put me at ease, and I knew I was in safe hands. I can't speak highly enough of both Dr Fayaz and Emma – I received an exceptional service! I was so impressed that I've already booked another appointment. I highly recommend the clinic to anyone considering having a treatment, you couldn't be in better hands!
Carol Smith | Visited Aug 2016 : Skin rejuvenation

This was my first time having bo-tox at Total Body Care. I was made to feel at ease (I have a needle phobia) the process and various options from P-R-P and fillers were discussed with me clearly and in a friendly way. I will be back soon for further treatments and can highly recommend Total Body Care.
Sally C | Visited July 2016 : Anti-wrinkle injections

Very relaxing atmosphere and lovely staff. Delivered exactly what I asked for – natural beautiful lash extensions. No pressure to come back within 2 weeks for refills as most of other salons do – it's very refreshing to find a place where they do not push to buy something so much! I initially came here mostly due to a convenient location and good prices, but it turned out to be the best salon I've ever been in London.


Natalia Bochenska | N/A : Eyelash Extensions

All was fine, delivered in time. Nice packaging, would be great if you could offer same day delivery
Mira Lakha | Purchased July 2016 : Shinso Mist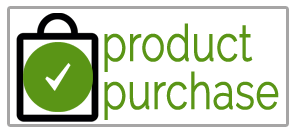 VERIFIED REVIEW

First time I've had a chemical peel and I'm not disappointed. Sarah talked me through the process and warned me in advance about minor side effects of the treatment (tingling of the skin). Really professional, as always. Very happy – I will be booking again!
Fiona R. | Visited August 2016 : Chemical Peels & Luxury Facial

Friendly staff and it was a thorough wax. Not as fast as my usual place but I would still go back!
Anonymous | Visited August 2016 : Wax and Laser Hair Removal

Great selection of skincare products, I love that you guys stock Skinade and deliver quickly! Definately will be coming back!
Rebecca Allsop | Purchased Aug 2016 : Skinade and Skinceuticals products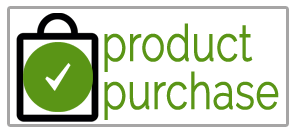 VERIFIED REVIEW

Would shop here again – love jane iredale, but the discount had expired
Val Hodges-Barnett | Purchased July 2016 : Jane Iredale Liquid Minerals A Foundation 30ml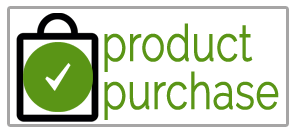 Excellent wax, the products are top quality, the experience was painless. will definitely only be using this place from now on.
Ms V Dalton-Morris | Visited June 2016 : Waxing and Beauty Products

Items shipped on time and really nicely packed. Not many places keep Skinceuticals Retinol, it works for me.
Craig Vetter | Purchased June 2016 : Skinceuticals Retinol 0.3%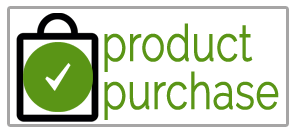 I had acne treatment with the laser and the results showed the next day, my skin was much more clearer and my spots went down, I also had laser hair removal done to my face and arms, and I am very happy with the results.
K.A. : Laser Acne Treatment and Laser Hair Removal

I had another great experience having an eyebrow wax and eyelash extensions. Sarah does a very professional job, has a lovely personality and provides a lovely overall service whatever I ask of her. I would recommend her and the clinic to everyone. Thanks again!
Nadia | Visited May 2016 : Eyebrow treatment, waxing and extensions

Review Pending ...