Non-surgical treatment to smooth out the nose and nasal area
A 24 year came to me concerned about her nose. She wanted to correct her nasal symmetry as well as erradicate the bumpy areas. Hyaluronic acid can be used relatively safely to remove areas of bumpiness and lumps to give a smooth bridge.
As you can see from the before and after pictures that there is a marked improvement in the nasal bridge. The patient was very happy with the results. Like all procedures this one also carries a small level of risk, however if done correctly it can provide optimal results.
The main risks are temporary and involve bruising, pain and swelling and only rarely infection.
This is a great procedure to perform from an aestheticians point of view as the results are immediate and can last between 6-12 months.
Procedure performed by Dr Hasham of Total Body Care.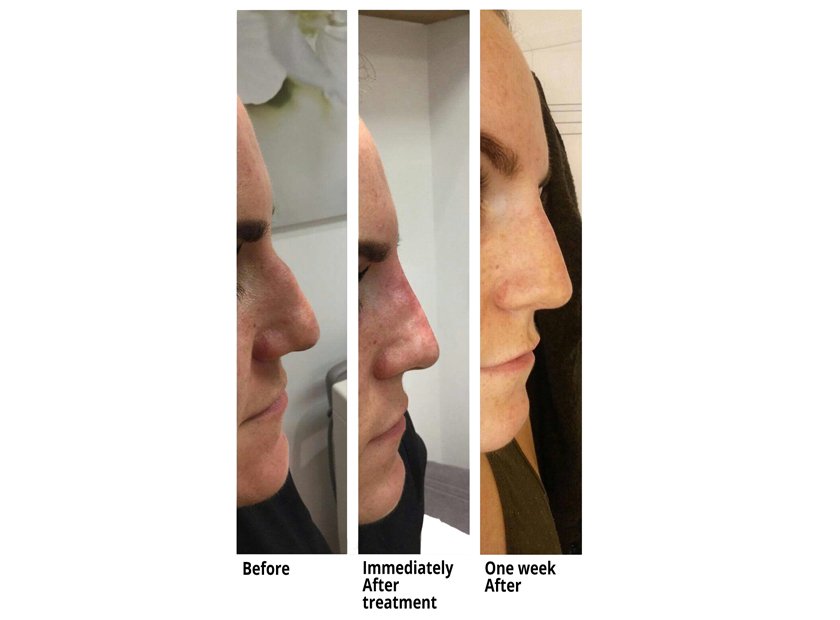 The before and after photos below of the patient shows the improvement to the profile of her nose after treatment.
If this is a treatment that interests you, please use the button below to book in for a consultation with the Aesthetic Doctor or a member of our therapist team.