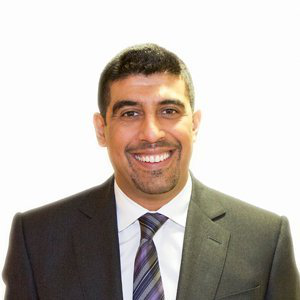 Dr Fayaz Hasham (MD MRCGP GPhC MSc BPharm HONS)
LEAD AESTHETIC CLINICIAN
Dr Fayaz Hasham is the Total Body Care Medical and Aesthetics Director and oversees the treatments we provide. Dr Hasham has trained in the UK and holds a degree in Medicine and a degree in Pharmacy. In addition to his expertise in skincare, aesthetics medicine and pharmaceutical practice, he has worked extensively in Paediatrics, Obstetrics and Gynaecology, and Emergency Medicine and has specialist interests in Dermatology and ENT.
He has a longstanding interest in aesthetics and laser cosmetology and all procedures are performed either by himself or under his guidance.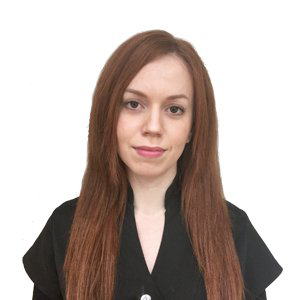 Isabel Nunez (BTEC L3 and L4)
BEAUTY THERAPIST
Isabel is a passionate beauty therapist with experience working in clinics in the UK and Spain. She is qualified with BTEC level 3 and 4 in advanced aesthetic treatments, so she can perform a large variety of treatments such as pedicure and manicure, gel nails, waxing, massage, make up, semi-permanent make up and several types of laser treatments and facials. She likes to keep up to date with the latest treatments and techniques.
Isabel likes to keep a healthy lifestyle by eating fresh food and going to the gym.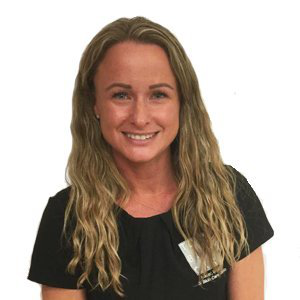 Emma Speed (VTEC, CIBTAC)
BEAUTY THERAPIST
Emma is an experienced beauty therapist with a Spa and Beauty Salon background in and around London. Emma qualified 5 years ago with VTEC and CIBTAC qualifications. She enjoys all aspects of beauty and is experienced in all facials and skincare (Elemis, Espa, Murad, SkinCeuticals, Caudalie), massage, gel nails (Jessica, CND, Bio Sculpture), waxing (including intimate area), tinting lashes/brows, individual eyelash extensions and several laser treatments.
Emma is a happy mummy of two boys and fills her spare time with her keen interest in fitness.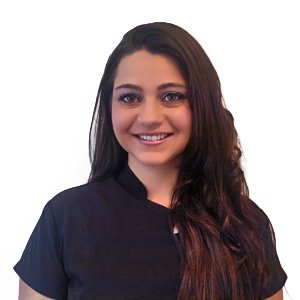 Sarah Anne Leftwick (CIDESCO ITEC SAAHSP))
BEAUTY THERAPIST
Sarah has 7 years post graduate experience which includes running her own salons and working both in the UK and abroad. She has qualified with a CIDESCO diploma and is passionate about continually developing her expertise to remain at the forefront of the beauty, health and skincare profession. She has therefore qualified and gained experience in various treatments such as reflexology, aromatherapy, gel nails (Bio sculpture/Shellac/OPI), Individual semi-permanent eyelash extensions, spray tanning, waxing (including Hollywood), tinting (eyelashes/eyebrows/HD brows), manicures, pedicures, laser treatments, electrical body treatments (faradic slimming pads) and various forms of facials (such as electrical galvanic, high frequency and facial peels).
Sarah has a keen interest in her health and appearance and therefore is a strong advocate for living healthy. She is an active member of the gym, always eats healthy and is constantly looking out for the latest technology available for staying young, fit and healthy.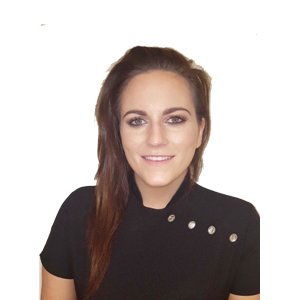 Emma McHugh (CIDESCO ITEC CIBTAC)
BEAUTY THERAPIST
Emma is an experienced beauty therapist based in our Clapham and Stockwell Clinics. From the west of Ireland she has worked in salons in London and in Ireland. Emma is qualified with Itec, Cibtac and CIDESCO qualifications. She is a highly skilled therapist able to perform a large number of beauty and aesthetic treatments. Emma has a passion for the beauty industry and thrives on achieving the best results for her clients.
She is outgoing, very social, a frequent gym goer and enjoys meeting new people.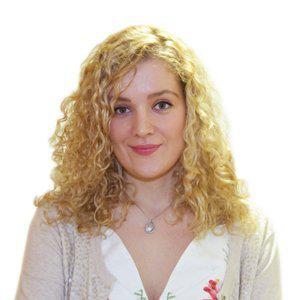 Agnieszka Siemieniako (MRPharmS GphC)
BEAUTY THERAPIST
Aga is the Lead Therapist and Beauty Consultant in the Total Body Care team. Aga is a qualified and registered pharmacist, and has practised in the UK and Poland. With her degree and expertise in clinical pharmacy, Aga is able to keep up to date with the latest developments in skincare, beauty and cosmetics treatments, supplements and medicines. Aga is passionate about helping people look and feel better using proven non-surgical treatments and the finest skincare and nutritional products. She is also fully trained and experienced in the use of a number of leading mineral make-up products and is able to advise on the use of these and other skincare and make-up products, especially on sensitive and delicate skin commonly associated with a number of skin disorders such as acne, eczema, psoriasis, redness or rosacea. She enjoys being part of the beauty and aesthetics industry and has a particular specialist interest in in cosmetics and laser cosmetology.
Aga likes to keep fit by visiting the gym regularly and loves healthy fresh and nutritious food.
Francesca Liparoti (mBANT, CNHC)
NUTRITIONAL THERAPIST
Francesca Liparoti is a Nutritional Therapist who is passionate about inspiring and re-educating people onto a path to great health and well-being. Food can be so powerful to heal and nourish the body and Francesca seeks to give her clients the right tools to experience the healing powers of food. Francesca takes a supportive and encouraging approach with her clients and believes in forming new habits and change that lasts a lifetime. Francesca's passion for nutrition came from her own experience of ill health in her early 20's, and after discovering the power of nutrition which transformed her health she decided to go into training at the Institute for Optimum Nutrition, where she studied for 4 years to qualify as a Nutritional Therapist. Francesca is trained in the principles of functional medicine, which seeks to identify and address the root cause of symptoms and disease rather than simply treat the symptoms. She has a particular interest in weight management, digestive health, hormonal health and stress and anxiety – however Francesca can see clients for an array of health issues or concerns such as cardiovascular related issues and diabetes.
Francesca is registered and regulated by the British Association for Applied Nutritional Therapy (BANT) and a member of The Complimentary and Natural Healthcare Council (CNHC).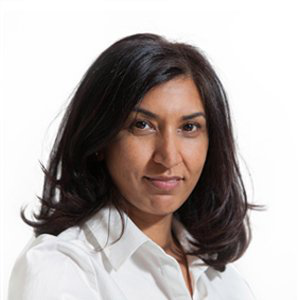 Rita Arora (Bsc Hons, GphC mBANT, CNHC)
NUTRITIONAL THERAPIST
Good nutrition is the foundation of good health. We owe it to our bodies to use the best building blocks available to help overcome illness and achieve peak performance. Rita qualified as a pharmacist from Manchester University and as a nutritional Therapist from CNM London. Rita uses the functional Medicine approach, ensuring an in depth assessment is made in order to understand bio chemical imbalances. Rita uses the latest laboratory testing and other diagnostic techniques such as hormone profiles, comprehensive digestive analysis (using DNA analysis), Organic Acids testing & adrenal stress index. She marries this functional medicine approach with the fundamental need to approach health as a 'whole-body' experience, respecting the influence of the mind, body and spirit. Being truly well is not just about eating well, it is about thinking well too Rita's approach is patient-centred and evidence-based. She recognizes that each person is an individual, with unique requirements and differing health goals. Patients can expect tailor- made support based on comprehensive health screens, dietary assessment, laboratory testing and ongoing nutritional management. Amongst other diagnostic tools, Rita offers tests to identify genetic variations that could make you more vulnerable to the harmful effects of toxins. These are of importance if you have:
A chronic condition that resists medical treatment
A family history of heart disease, arthritis, or osteoporosis
If asthma and allergies run in your family
You feel you may have genetic variations that make you more vulnerable to the harmful effects of toxins
You feel or have been told you respond less well to certain drugs or nutrients
You want a focussed plan to break the pattern and better prevent inherited risks from turning into realities
Rita has developed programme themes on the basis of concerns she has most commonly encountered in her London-based patients, and reflecting her specialist research interests. These include:
Weight Management
Detoxification & Liver Cleanse
Immune Support
Healthy Skin & Ageing
Pre Natal and Pregnancy Nutrition
Rita also is the UK Trainer of nutritional therapists for DNAfit, which looks at optimum diet and exercise tailor made according to you genes.
She also is a lecturer at CNM London, educating future nutritionists.